Whether you are checking out the University for the first time, visiting your student, or reuniting with your classmates, you have many options for traveling to and around beautiful Vermont. And once you're here, we have a couple of ways of navigating the lush campus.
Trip Planning Resources: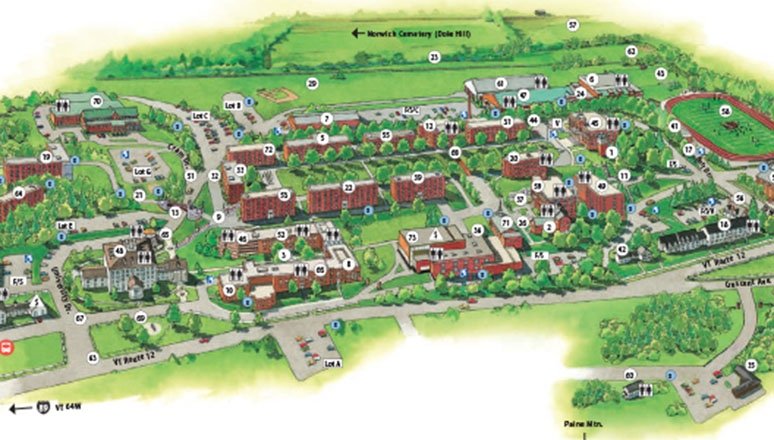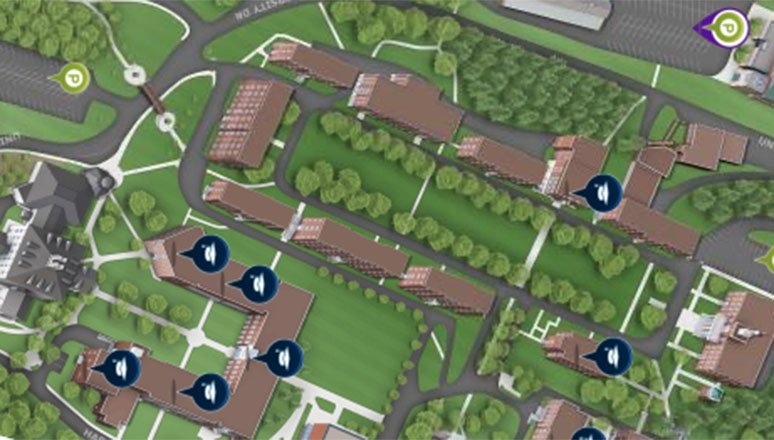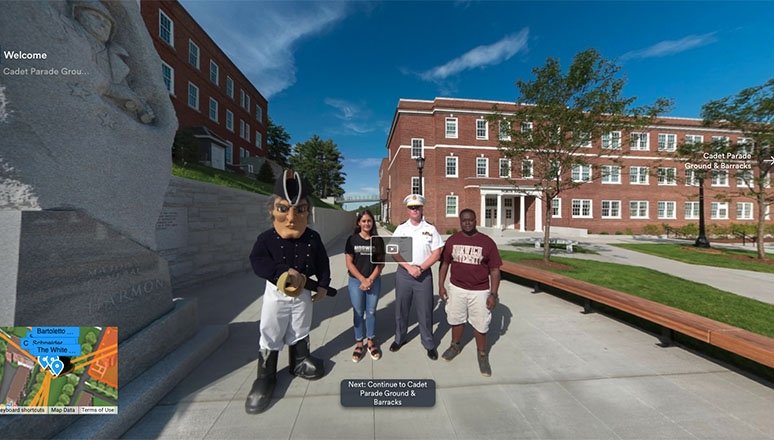 YouVisit Campus Tour
Can't visit campus in person? Take the virtual tour to get a glimpse of the historic beauty on Norwich's campus.
Take a YouVisit Tour
Getting To Norwich University
Train
The nearest train station is in Montpelier, about 11 miles north of campus.
Telephone: 1-800-872-7245
Amtrak website
Norwich offers a Winter Break shuttle service to and from the Montpelier Amtrak station. Learn more
---
Greyhound
The nearest bus station is also in Montpelier, directly in front of City Hall.
Telephone: 1-802-223-7870
Greyhound Lines website
---
Airlines
Vermont has commercial airline services available to and from Burlington International Airport in South Burlington. Airport ground transportation includes Green Mountain Transit, taxi (see below), Greyhound bus (see above), or carpooling with friends (check the Ride Shares NU listings on my.norwich.edu). The airport is about 46 miles from campus.
Norwich University often offers limited transportation to and from Burlington Airport for the longer vacation breaks based on the majority needs.
Some students also use the Manchester Airport in New Hampshire to expand their choice of flights. However, Manchester, New Hampshire, is further away—about 127 miles from campus.
---
Burlington International Airport shuttle service
Vermont Tour and Charter company provides airport shuttle and ridesharing coordination services between the Norwich University campus and Burlington International Airport. They request that on-line reservations be made at least 24 hours in advance.
Vermont Tour and Charter company's Norwich reservation Website
---
Car rental
The nearest car rental agency is Enterprise in Berlin, Vermont, between Montpelier and Barre. They pick up local customers at no extra charge. Identify yourself as a Norwich student or employee to receive discounted rates.
Telephone: 1-802-479-5400
Enterprise Website
Staying in and around Northfield
Discounts: Any location listed below with an asterisk offers a discount on bookings for Norwich. Please call the establishment directly to inquire as to amount, and any restrictions, and cancellation policies. **
Disclaimer: These resources are provided as a service to visitors of Norwich University. They are in no way an endorsement of the businesses or services provided.
Private property owners who are not represented by a Vermont agency will need to contact us directly if they wish to have a link to their lodging posted.