Library, Archives, Museum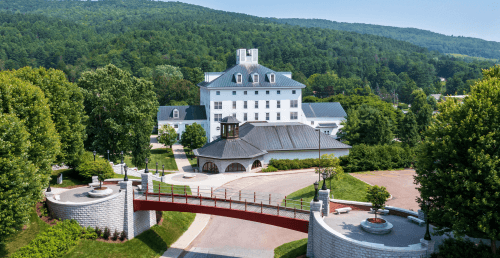 Library
The Kreitzberg Library is a full-service academic library. The Kreitzberg Library building, named for principal donors Barbara and Fred Kreitzberg ('57), offers six comfortable and attractive floors for collections, research, and study. There are spaces for individual and group study, the Todd Multipurpose Room, computer labs with access to the Norwich University network, two library instruction rooms, wireless internet throughout the building, photocopiers, scanners, and a media-viewing room.
The library collections include print books, e-books, magazines, e-journals, DVDs, streaming videos, and much more. The library is also a selective depository for federal government publications. We strive to offer as much online content as possible and currently provide access to over 100 online databases, 78,000 full-text electronic journals, and 743,000 ebooks.
Archives
Norwich University Archives and Special Collections on the 5th floor of the Kreitzberg Library is the official repository for permanent University records of all formats. We collect, preserve, and provide access to over 550 unique collections documenting the history of Norwich and the accomplishments of its alumni, faculty, staff, and students. As Special Collections, we also manage a collection of over 6,000 rare and special books, primarily relating to military history.
Museum
The Sullivan Museum and History Center, a 16,000-square-foot modern facility, is dedicated to telling Norwich University's story by carefully preserving the university's rich history and growing collection of over 20,000 objects. As a teaching museum, classes from many disciplines, including history, art, English, engineering, and interdisciplinary courses, have the opportunity for hands-on learning with collection objects and curator-guided access to the storage vault. A growing number of objects are available online for research anywhere in the world through the collections management database.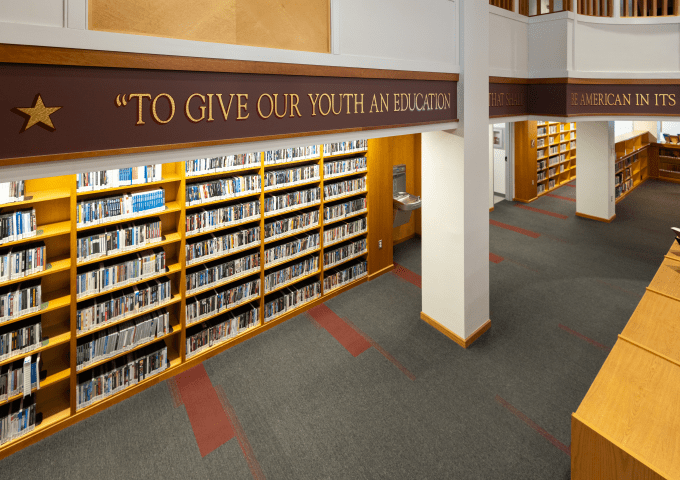 Kreitzberg Library
Professional librarians and support staff offer the full range of academic library services, including reference, interlibrary loan, and library instruction. The library's catalog, databases, and online journals are accessible both on- and off-campus, providing easy access for students in their dormitories or across the world.
Archives and Special Collections
Professional archivists are available to answer questions about archival research and Norwich University history as well as to collaborate with students and faculty interested in subject areas such as English, history, and political science, and to explore the history of disciplines like mathematics, engineering, and the health sciences.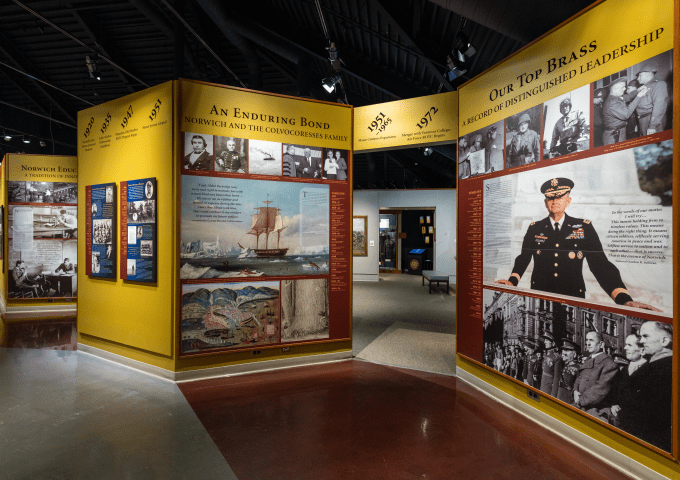 Sullivan Museum and History Center
The museum offers programming throughout the year, including Lunch and Learns, special evening events, gallery talks or tours, and hosts many events around campus. Permanent exhibits present the founding of Norwich, the history of alumni's involvement in major wars, historical connections to the Smithsonian, and more.