Sullivan Museum and History Center
Welcome to The Sullivan Museum and History Center!
MISSION: To demonstrate who we are in the present through interaction with our past, our community, our beliefs, and the vision that we hold for the future.
Our 16,000 square foot facility on campus at Norwich University features permanent and changing exhibitions that tells the story of the university's founder, Capt. Alden Partridge (1785 -1854). Exhibitions and artifacts throughout the museum are interwoven with Partridge's vision of a "citizen soldier" through military history, art, academics, music and sports dating from 1819 to present.
The museum offers opportunities for visitors, students, faculty and alumni to in the words of Norwich University President Emeritus Richard W. Schneider "immerse themselves in the heritage of this great institution."
We offer lectures throughout the academic year from faculty and guest speakers which includes professionals via our Smithsonian Affiliate program.
Collection Overview
Our collection of fifteen thousand artifacts include textiles, insignia, war trophies, weaponry, jewelry, paintings, drawings, prints, sculpture, maps, academic paraphernalia, architectural plans and furniture.
Explore our page for upcoming, current and past exhibitions and Find us on Facebook!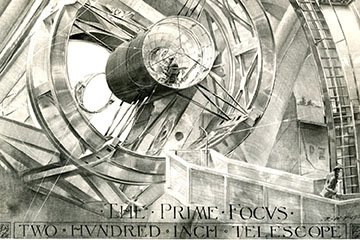 Opens SWAY Presentation
Past, Current, Upcoming Exhibits
Explore our current exhibitions for 2023-2024 about Norwich University and rotating exhibits that are full of artifacts and engaging features on a variety of themes.
Visit the Sullivan Museum
We are pleased that you are planning to visit the Sullivan Museum and History Center. Our exhibits cover the rich history of Norwich University, including artifacts and artwork, and the achievements of its alumni from 1819 to the present. Admissions to the museum is free and access to the museum is handicap accessible. If access to a wheelchair is needed during a visit, please notify a staff member.
This page is a guide to help you plan your visit, if you have any questions please feel free to contact us at smhc@norwich.edu.
Sullivan Museum Information
General Museum Contact:
Phone: 1 (802) 485-2183
Email: smhc@norwich.edu
Contributions
Financial support allows us to continue to document, preserve and interpret our rich and unique collections. To make a gift to the Sullivan Museum and History Center you can contact the Office of Institutional Advancement at 802-485-2100.
Gifts to the Collection
If you're considering donating items to the Sullivan Museum and History Center, the museum staff would like to hear from you. While not every object is most appropriate for our collection, we are particularly interested in artifacts that help us tell the Norwich University story. Please contact Museum staff, at 802-485-2183 or smhc@norwich.edu to provide us with preliminary information about your potential gift.
Membership in the Museum Associates
The Museum Associates is a newly formed volunteer organization in service to the mission and goals of the Sullivan Museum and History Center.
Museum Associates:
Support the museum through membership and gifts.
Serve on advisory committees, including: exhibits and collections; membership; education and outreach; and volunteer programs.
Assist museum staff with visitor reception, special events, and more.
Develop recognition opportunities for student work relating to the collections of the Sullivan Museum and History Center.
Learn More About How You Can Support The Museum By Becoming A Member.
For more information about the Museum Associates please contact us at 802-485-2183 or smhc@norwich.edu
The Sullivan Museum and History Center is named in honor of GEN Gordon R Sullivan, USA (Ret.) '59, the highest ranking alumni of Norwich University having served as the 32nd Chief of Staff of the United States Army. 
Following 36 years of active service, GEN Sullivan retired in 1995. He served as Chairman of the Board of Trustees for Norwich from 1995-2016. In his consistent and steadfast mission of serving and honoring both active duty personnel and veterans of the United States Army, GEN Sullivan has worked tirelessly in his role as President and Chief Executive of the Association of the United States Army, current Chairman of the Marshall Legacy Institute, and The Army Historical Foundation. In this latter role, GEN Sullivan has led the successful capital campaign to construct the Museum of the United States Army at Fort Belvoir, VA, scheduled to open on November 11, 2020.
In GEN Sullivan's own words, he always saw himself as a citizen first and soldier second, a belief firmly held by the university's founder, CAPT Alden Partridge as necessary for a successful nation. Today, GEN Sullivan serves as the President of the Museum Associates, the affinity group for the Sullivan Museum and History Center where he works with the museum staff to grow membership, overall involvement, and support initiatives to preserve the memories of all Norwich alumni.
The Sullivan Museum and History Center follows the guidelines established by the American Association of Museums for Collections Management, Ethical Standards for Professionals and Best Practices for Museum Facilities.
No food or drinks allowed inside the exhibition.
No flash photography or video cameras in the galleries.
Still photography for personal noncommerical use is permitted unless a no-photo image is next to the object in the gallery.
Please do not touch any objects, exhibit materials, and structures.
No animals except service animals as permitted by Norwich University Policy.