The Department of Defense Cyber Institute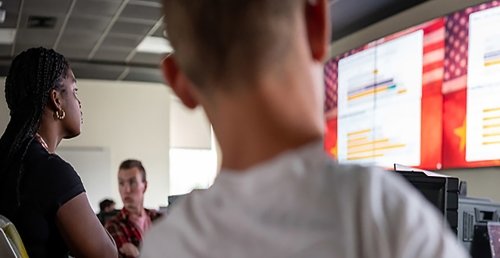 The Department of Defense Cyber Institute at Norwich University
Known as the DoD Senior Military College Cyber Institute, the pilot program formally launched in October 2020 with a $10 million grant from the Department of Defense. Subsequently, Norwich was awarded a second $18.5 million, two-year grant in October 2021, and a third $24 million, two year-grant in October 2022.

Norwich University is the lead institution in a consortium of the six senior military colleges designed to grow the nation's pipeline of cybersecurity talent filling crucial work roles in the Department of Defense.

"Our Cyber Leader Development Programs provide military and civilian students with DoD-focused cyber experiential and immersive opportunities to include internships, research projects, competitions, and certifications to prepare for cyber work roles," says NU Associate Vice President for Strategic Partnerships Col. Sharon Hamilton, Ph.D., U.S. Army (Ret.). Dr. Hamilton serves as the SMC Cyber Institute grant Principal Investigator and Program Director for the six-year SMC pilot program.
MISSION
Enhance cyber skills and expand the national cybersecurity talent pipeline to meet the high demand for DoD cyber professionals. Support undergraduate cybersecurity majors with real-world experiential learning and professional development opportunities. Outreach extends to middle and high school teachers and students — especially schools in underserved and rural communities.
FUNDING
The three grant awards are shared among the nation's six senior military colleges: Norwich, Virginia Tech, Virginia Military Institute, The Citadel, University of North Georgia, and Texas A&M. The grant funds support academic year 2021-2024 pilot programming.
In October 2020, each SMC developed a DoD Cyber Institute.  The Norwich campus programs are offered through the NU Cyber Institute based in the Senator Patrick Leahy School of Cybersecurity and Advanced Computing. "We're at a very critical juncture in cyber at Norwich because the [national] need is great at the same point in history when our programs are expanding to meet that need," Norwich Cyber Institute Director and Professor Dr. Michael Battig says.
EXPERIENTIAL LEARNING
Classroom learning provides the foundation. The Cyber Institute program is built upon the Cyber Leadership Development Program (CLDP) framework, with emphasis on the whole student. The CLDP provides civilian and military students a holistic, inspiring, experiential, competency- building focus, and incorporates principles of cyber academics, critical thinking, analytic thinking, leadership, and written and oral communication. Students engage in rigorous curricular and extracurricular experiential and immersive learning activities.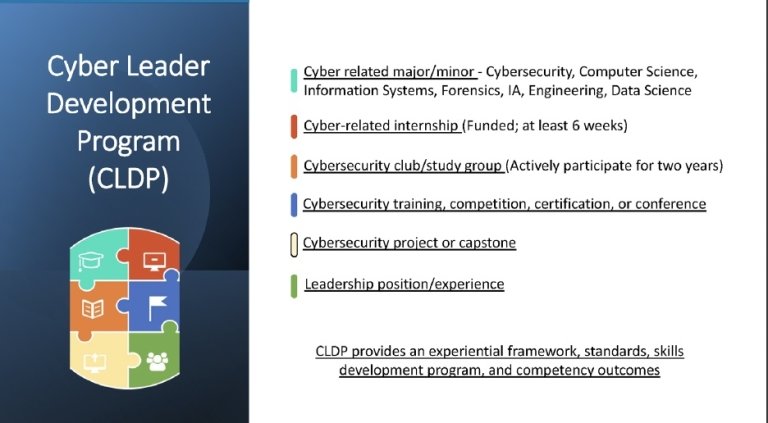 The six elements of the CLDP provide civilian and military students with solid academic education, cyber-focused experiential opportunities, teambuilding environments for study and competitions, networking and communication experience at conferences, industry certifications to assess competency, and leadership experience to succeed in their careers. The Cyber Leader Development Program specifically aims to enhance student participation in cyber-related internships, competitions, conferences, student clubs and study groups, research projects, and capstone projects.
FACULTY SUPPORT
Senator Patrick Leahy School of Cybersecurity and Advanced Computing is home to the fastest-growing majors on campus. Grant dollars support cybersecurity faculty research, professional development, and certifications. They also support new faculty  and Cyber Institute staff hires. Cyber faculty from the six senior military colleges support joint Cyber Institute events.
FUTURE PLANS
The Cyber Leadership Development Program at NU and its five SMC partners serve as models to be shared more broadly. The goal of this six-year pilot program is to gain DoD designation as a program of record to export the model to other colleges and universities designated as National Centers of Academic Excellence in Cybersecurity (NCAE-C).
Senator Patrick Leahy and his wife Marcelle visited the campus of Norwich University and the Senator Patrick Leahy School of Cybersecurity and Advanced Computing on November 16, 2023.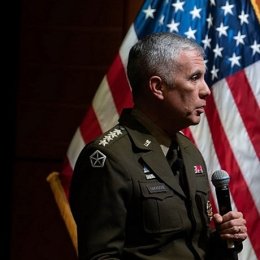 On Wednesday, November 8th, Norwich University signed an Educational Partnership Agreement with U.S. Cyber Command. This agreement coincided with a visit from General Paul Nakasone, Commander, U.S...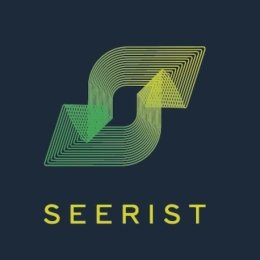 Norwich University has signed a multi-year contract with Seerist to use its threat and risk solution in its educational curriculum. The organization is licensing Seerist and its Foreign Influence platform to be part of an advanced curriculum program to develop intelligence analyst candidates.