Norwich University receives $487,000 Federal Award for Virtual Nursing Lab
Norwich University has been awarded $487,000 in federal appropriations funding to support the university's commitment to helping Vermont be at the forefront of modern nursing education and propel workforce development efforts in this critical sector.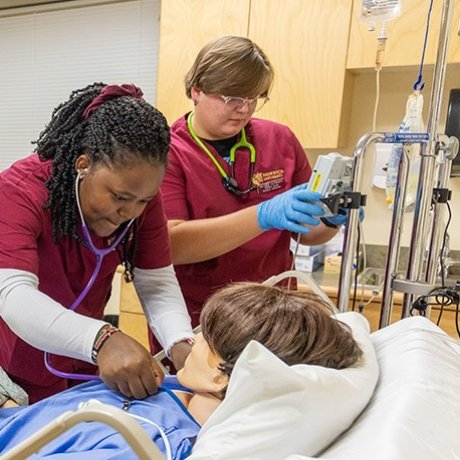 Norwich University has been awarded $487,000 in federal appropriations funding to support the university's commitment to helping Vermont be at the forefront of modern nursing education and propel workforce development efforts in this critical sector.  
The funding was made available thanks to Sen. Bernie Sanders (I-Vt.), Chairman of the Senate Health, Education, Labor, and Pensions (HELP) Committee, who submitted a wide range of Congressionally Directed Spending requests for Fiscal Year 2023, including one for Norwich University's enhancement of a new state-of-the-art virtual nursing lab. The appropriation was one of fifteen of Senator Sanders' requests in the Labor, Health and Human Services, Education, and Related Agencies category selected for funding.
Senator Sanders has long supported Vermont nurses and has worked to end the nursing shortage in the state. He has consistently voted for legislation that would increase funding for nursing education and retention programs while being a vocal advocate for healthcare.
"In Vermont and across the country, we are facing a major workforce crisis in health care," said Sanders. "Perhaps most disturbingly, we have a major and growing shortage of nurses – the people who are on the frontlines of our health care system. Vermont will need thousands of new nurses over the next several years in order to deliver the care our communities need. Now, more than ever, we must find ways to increase the number of nurses in Vermont, and that includes making sure that our nursing schools have what they need to educate and support the next generation of nursing students. I am proud that this federal funding will help Norwich University do just that."
The University requested funds for new mannequins and Virtual Reality Simulation Pods to provide nursing students with the experiential, hands-on learning that distinguishes a Norwich education. Vermont and many other states have faced a significant nursing shortage since 2021. One of the barriers to educating nurses is a lack of appropriate and updated equipment. Virtual Reality (VR) and Augmented Reality (AR) instruments are emerging technologies in nursing education and healthcare practice.
Recently, Norwich Nursing faculty passed the Certified Healthcare Simulation Educators (CHSE) certification exam through the Society for Simulation in Healthcare (SSiH), bringing a level of rigor to our simulations program and as an initial step in obtaining accreditation of our simulation lab.
For Dr. Karen Gaines, Provost and Dean of the Faculty, receiving support from Senator Sanders underscores the confidence in Norwich University to deliver quality nursing education and address the state's critical workforce challenge in this sector. This federal award helps boost the previous generous support from Vermont's legislature to initiate improvements to Norwich's virtual nursing lab facilities. Together, these funds will be instrumental in moving important healthcare educational initiatives forward at Norwich University.
"Norwich University has a unique niche in the healthcare domain that is integrative and experiential, allowing our students to be mentored by their faculty and to practice in as close to a live situation as possible," continued Gaines. "Training and experience with VR simulation offered by the new Norwich Virtual Nursing Lab should not only help the school to attract new students but also recruit and retain new faculty with research and teaching expertise in these emerging technologies."    
    
To learn more about the Nursing Program at Norwich University and how to apply, please visit https://www.norwich.edu/admissions 
***
About Norwich University
Norwich University is a diversified academic institution that educates traditional-age students and adults in a Corps of Cadets and civilians. Norwich offers a broad selection of traditional and distance-learning programs culminating in baccalaureate and graduate degrees. Norwich University was founded in 1819 by Captain Alden Partridge of the U.S. Army and is the oldest private military college in the United States of America. Norwich is one of our nation's six senior military colleges and the birthplace of the Reserve Officers' Training Corps (ROTC). www.norwich.edu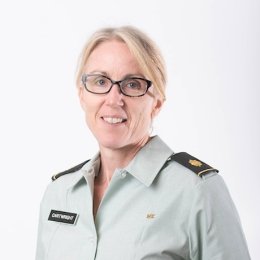 Dr. Natalie Cartwright, Associate Professor of Mathematics, has been awarded a $620,611 grant from the National Institute of Health's (NIH) AIM-AHEAD program. "The rapid increase in the volume of data...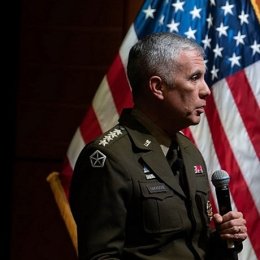 On Wednesday, November 8th, Norwich University signed an Educational Partnership Agreement with U.S. Cyber Command. This agreement coincided with a visit from General Paul Nakasone, Commander, U.S...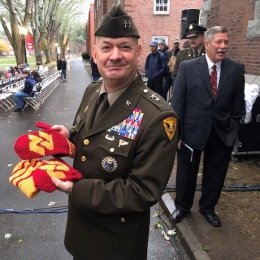 Norwich University spent Friday and Saturday of this weekend celebrating Veterans Day to thank all who have served or are currently serving. A Veterans Day observance ceremony was held on Friday, while events throughout the day Saturday marked the holiday weekend.