Norwich Welcomes Dmitri Belyakov as Research Fellow of Peace and War Center
Norwich University welcomes Russian photojournalist Dmitri Belyakov, recipient of the Overseas Press Club of America award, who as a photojournalist has covered numerous wars and conflicts. He has documented carnage and chaos and heroism because, as he says, "people must not be left invisible in their suffering."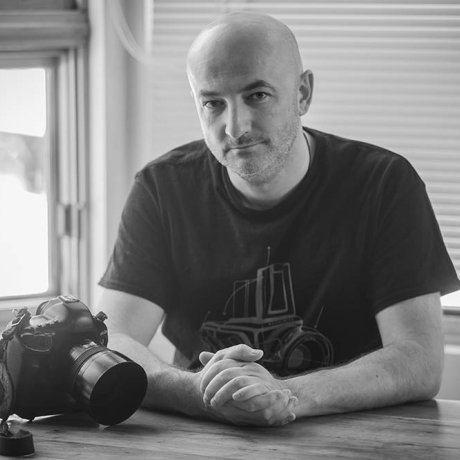 "Norwich University is very honored to host Dmitri, as he brings to our community an incredible understanding of war and peace in its many facets," said W. Travis Morris, director of Norwich University's Peace and War Center."He has seen all sides of conflict in a part of the world that is now the center of international media attention. He also demonstrates, as a Russian, that Putin's war against Ukraine does not have unified Russian support. We both share a deep concern for human rights, and look forward to sharing his experience as a world-renowned photojournalist.".
Dmitri Belyakov was born in 1970 in the Vologda region of Russia. He graduated from the foreign languages department of Yaroslavl University and began to take pictures professionally in 1997.
Through the course of his career Belyakov has covered seven conflicts, four of which have been Putin-related: The First and Second Chechen war; the Russian-Georgian conflict of 2008; the outbreak of conflict between Armenia and Azerbaijan in the Nagorno-Karabakh region in April of 2016; the war in Syria (in 2016, 2017); the "44-day-war" between Armenia and Azerbaijan in the Nagorno-Karabakh region in October-November 2020; and the war in the Donbass area of Ukraine in March 2014-November 2019.
Belyakov documented the Second Chechen War and subsequent dramatic events in the North Caucasus, including the Beslan School hostage crisis, from 1999 to 2010. He has traveled to the Caucasus more than 50 times, and is one of only two Russian photographers to document the Second Chechen war from all sides, including the Chechen armed resistance, Russian regular troops, pro-Kremlin Chechen loyalists and civilians.
Belyakov was with the outstanding Sunday Times war reporter Marie Colvin as she escaped across the mountains in Chechnya in 1999, and mourned her later death from mortar shelling Syria – where he was also scheduled to be, but did not manage to reach. In addition, he has managed to get exclusive access to some of the most noted Russian Spetsnaz units ("Alfa," "Vityaz," and "Rus") and to develop crucial contacts there. This was a prelude to his historic photographs of the Beslan School hostage crisis of September 2004. In February 2006, CBS News and Showtime Independent Films profiled him in the Emmy-winning documentary drama "Three Days in September" about Beslan, narrated by the actress Julia Roberts and introduced at the Tribeca Film Festival in New York.
In November 2016, Belyakov was selected from more than 400 entrants to serve as the US-based Imagely Fund Fellow for his project "On the Margins of Europe," photographing both sides of the conflict in the Donbass region of eastern Ukraine. He also traveled to Aleppo several times, where he worked with The Sunday Times Chief Foreign Correspondent Christina Lamb, and Stern magazine New York bureau chief Raphael Geiger. From 2002 to 2008, he was a photographer for Bloomberg News European photo desk, covering business, political, economic and feature stories from Russia and the former Soviet Union.
Belyakov has created three multi-year documentary photo projects: on the last survivors of Stalin' mass exile of 1944 of the Chechens and Ingush; on the veterans of Soviet and Russian anti-terror units and special forces; and on crime and punishment in Russia and Russian lifers' prison.
His latest work is the documentary photo-project "Armenian Journal" on post-war Armenia. Work on the project started in October, 2021 and was completed in July 2022. The project was designed to record the most important changes taking place in Armenia, which is struggling to recover from its tragic defeat in the 44-day war in late-2020 with Turkey-backed Azerbaijan.
"I lived in Armenia and was on a shoot in the Syunik region on February 24, 2022 when Putin's army invaded Ukraine. Right after the invasion, Russia passed several draconian laws. These laws imposed severe criminal penalties for fake news about the Russian armed forces, as well as having foreign contacts, being under foreign influence, receiving foreign financing, and the like. These laws put me at risk of near-certain detainment and prosecution, with a possible sentence of up to fifteen years, were I to return home to Moscow and be seen as criticizing Russia's war in Ukraine in any way. In these circumstances, my family and I scrambled to relocate to a place of safety. We were very fortunate to receive assistance from the Andrei Sakharov Foundation, which helped us in acquiring American visas. This was possible thanks to a one-year Research Fellowship with the Peace and War Center at Vermont's Norwich University" said Belyakov.
At Norwich University, Belyakov will write for Peace and War Center publications, share his personal photo archive, serve as a panel member for relevant discussions, be a guest lecturer to offer his expertise on various topics such as Putin-related wars, terrorism and counter-terrorism, the civil society crackdown in Russia, Russian human rights abuses, and the history of war crimes committed by the Russian military in various conflicts. The university is also looking forward to hosting several travel exhibitions of Belyakov's work from eastern Ukraine and Armenia.
"The Peace and War Center sponsors research, promotes student engagement and serves as a forum for diverse voices, and Belyakov will have much to offer," Morris said.
Under Putin's rule, "Russia has taken a very nasty turn," Belyakov said. "Staying in Vermont with my family is a great opportunity for all of us. I can see already that Norwich is a very special place, and how unique the entire community is. I would like to use my time at Norwich to advance the local community's understanding of war and peace in that part of the world. I always wanted my pictures to play a supporting role to shed light on the darkest wartime chapters."
* * *
Norwich University is a diversified academic institution that educates traditional-age students and adults in a Corps of Cadets and as civilians. Norwich offers a broad selection of traditional and distance-learning programs culminating in baccalaureate and graduate degrees. Norwich University was founded in 1819 by Captain Alden Partridge of the U.S. Army and is the oldest private military college in the United States of America. Norwich is one of our nation's six senior military colleges and the birthplace of the Reserve Officers' Training Corps (ROTC). www.norwich.edu
Media contact:
Marcus Popiolek
VP Marketing and Communications +
AVP Enrollment Services, College of Graduate and Continuing Studies
mpopiole@norwich.edu 
Follow us on Twitter @norwichnews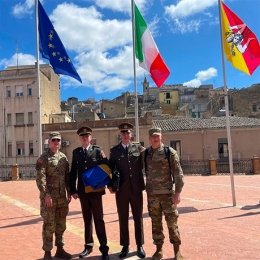 Norwich University was represented by a special delegation at the 3rd Annual International Forum for Peace, Security & Prosperity in Sicily, Italy. The delegation consisted of three members of Norwich's Corps of Cadets and Dr. Travis Morris, Associate Professor, School of Criminology and Criminal Justice.