NU Club of Philadelphia Service Event 2023
Dec 16, 2023

10:00am - 1:00pm
Join the NU Club of Greater Philadelphia and help us "Remember and Honor" as they place wreaths on the graves of veterans at the Laurel Hill Cemetery. We hope you take this opportunity to honor those who have passed, as part of the national Wreaths Across America program.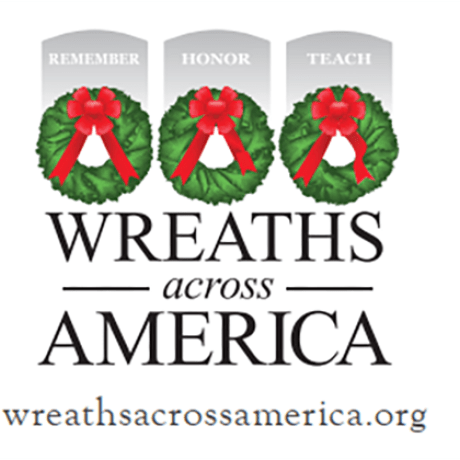 NU Club of Philadelphia Service Event 2023
Date: Dec 16, 2023 at 10:00 a.m. (the ceremony starts at 10:00 a.m. sharp)
Location: 3822 Ridge Avenue, Philadelphia, PA 19132. 
Parking: The main entrance of the cemetery (3822 Ridge Ave.) will be closed to vehicular traffic. Please do not try to pull into the cemetery from Ridge Avenue - those gates will be closed to cars because that is where the ceremony takes place. Only pedestrians may enter through these gates. 
Directly across from the main entrance will be several spaces indicating accessible parking spots. Please only use it if you have the need. They are first come first served. 
There is a parking lot located at 3747 Ridge Avenue Philadelphia, PA 19132. It is across the street and a short walk to the main entrance of the cemetery. Please try here first. 
There are a few parking spaces across the street from the main entrance. You may park in front of the loading bays of the business across from our main entrance because they are not open on Saturdays.
You may park anywhere in the neighborhood and walk to the main entrance.
If you enter the cemetery from Kelly Drive and Hunting Park Avenue, you may park anywhere in the cemetery that you can pull over to the side enough to let cars pass you. Please do not block any roads and do not drive past the traffic cones as you will then drive into the ceremony location.
Check-In Information and Refreshments: A staff member will be at our main entrance for everyone to sign in with their names and email addresses. Light refreshments and coffee will be available before, during, and after the ceremony in the courtyard. 
If you have additional event-related questions, please contact Beth Savastana, our POC at Laurel Hill at bsavastana@laurelhillphl.com, or by phone at 215-228-8200 ext. 102. NU Club of Philadelphia Club Officers, Adam Lazar, Arielle Eaton, and Jeffrey Dick will also be in attendance on Saturday and look forward to seeing all of you.
Sponsor a Wreath:  Please consider sponsoring a wreath by clicking here to earn The Friends of Laurel Hill $5 per wreath to be put into our Veteran Gravesite Fund.